We went back to Winnipeg this past weekend for a visit. Friends of ours were having their wedding social and we didn't want to miss it. Frank and I both had Friday off work and we drove out at 6:15 in the morning (Edmonton time). We took turns driving and the weather was nice on the way out. We arrived in Winnipeg at 7:30pm (Winnipeg time). So that makes just over 12 hours driving time.
We spent Friday visiting with our families and resting. We woke up on Saturday morning and had breakfast with my parents and sister. After, Frank went to visit his Babcia while I spent some quality time with my sister. Nancy and I walked her dog (Deogee, pronounced D-O-G), then went and did a little shopping. We went over to the Landry's for a nice visit and dinner, the food was delicious.
After dinner, we went to the social. It was so nice to see our friends and family that made it out. The food was great, we danced all night, we were surrounded by our closest friends and our family. We even won a social prize. We won a his and hers spa package. It came with men's shampoos, gels and cologne and women's perfume, face products and hair care. The social ended at 1:00 and we got home just before 2:00am. We only had about 4 hours of sleep then we were up at 6:00am to head back. We left town around 6:30am and made the long drive back.
The drive back was really hard on both of us. We were so tired and worn out from all of the excitement that we had to trade off driving a lot more than on the way out. The weather was cloudy and it rained at times. It was good driving weather though. We made it back into town at about 6:30pm. We took the Yellowhead Trail both ways.
Frank and I had a wonderful time visiting, we just wish we had more time. Here are a bunch of pictures of the drive and the social.
Saskatchewan landscape

Nancy and Deogee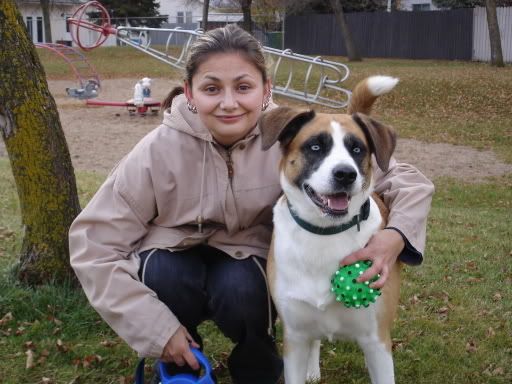 Rich, Sonya, Chris and Javier

Frank's brother Rich and my sister Nancy

My mom and dad (George & Betty)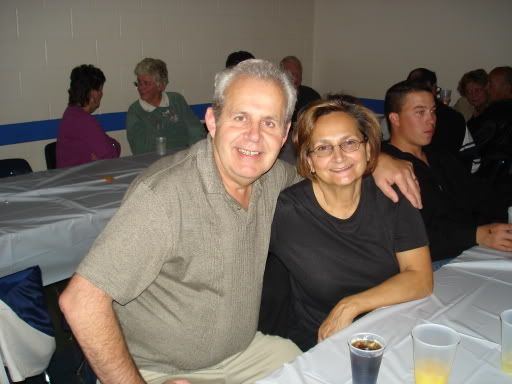 Nancy (my sister), Betty (my mom) and me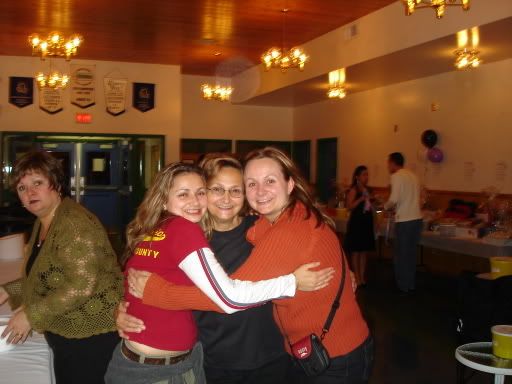 I believe this is when Twisted Sister's "Were Not Gonna Take It" came on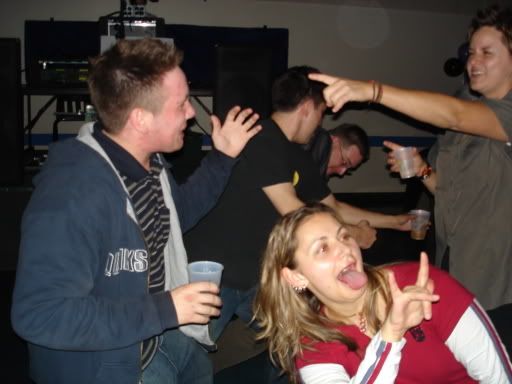 The last slow dance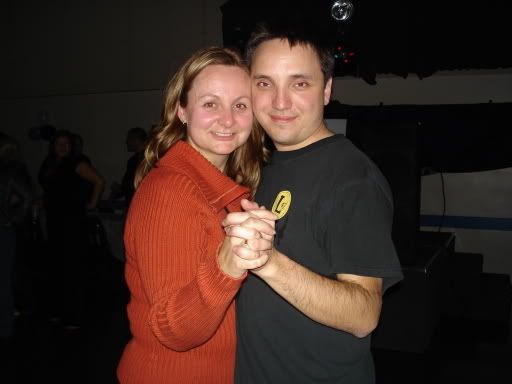 The end of our trip, view of the Edmonton skyline — almost home!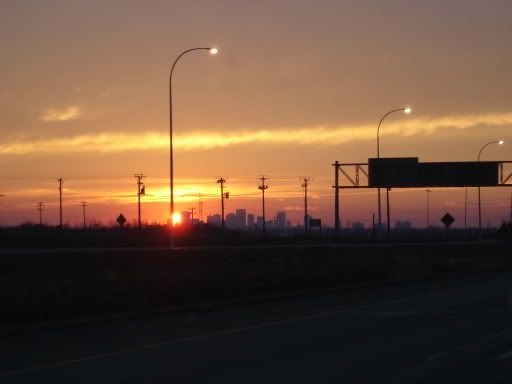 Sheri publishes, and writes at This Bird's Day where she shares all of the thoughts in her head without the voices. Sticking mainly with content for Canadians, Sheri shares family stories, product information and anything that fits into her (and her family's) daily activities.