Frank and I went to Red's last night to see Tesla (The 5 Man Acoustical Band) in concert. I have to be very honest here — I didn't recognize any songs…not 1. I thought for sure I would recognize something.
Anyway, Frank had a wonderful time and I have to admit, some of their songs were pretty good. The drums were amazing.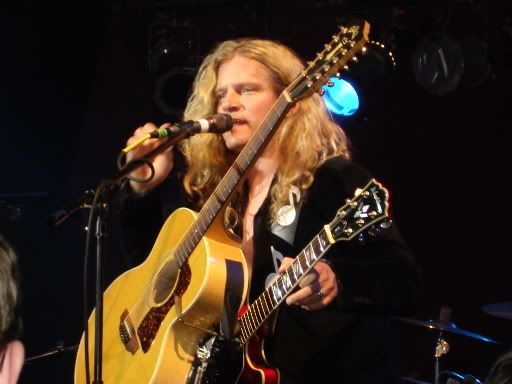 There were two guys that were called up on the stage at the beginning to sit up there with the band all night as they played. We think they may have been given free alcohol too. By the end of the night, they were smashed and singing into their souvenir drumsticks like they were part of the band. Now that was fun to watch!