We received our pictures from our photographer, here are a few of them.
My dad waiting for me at the church (one of my favorite pictures).


Walking down the aisle with my dad.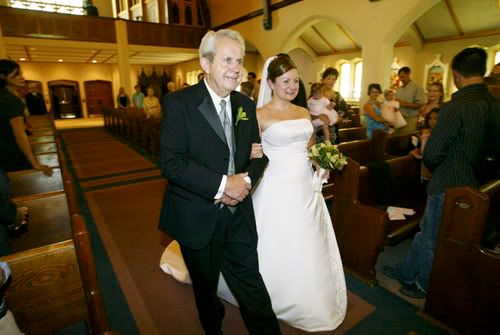 Frank and I kissed when we first saw each other at the alter. I was so excited to finally see him that I forgot to wait until after we were married to kiss…oops!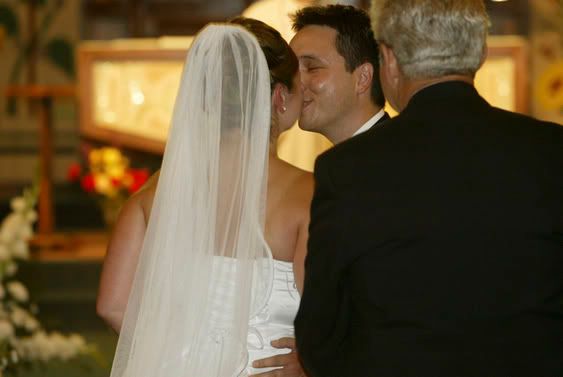 The real "You may kiss the bride…"

Yeah! We're married!!!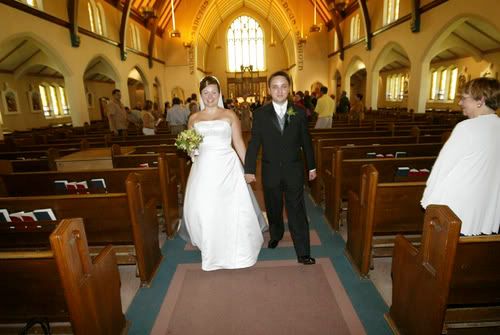 Stealing a kiss from my "husband"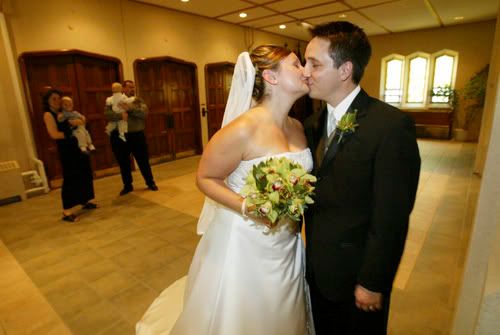 While we were waiting for the church to clear we had to "get the air moving" to cool down. It was a really hot day.

Outside of the church.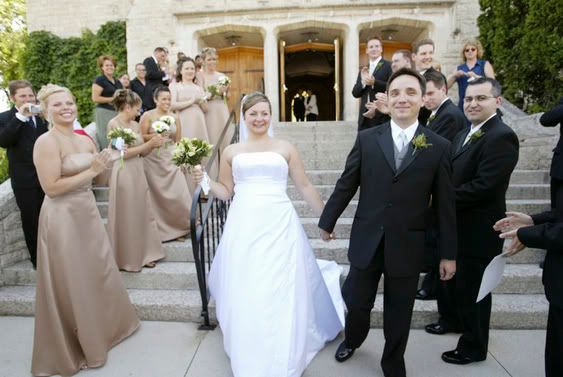 A shot of Frank with his guys. Left to right is Moe, Dan, Marcelo, Frank, Javier, Richie and Chris.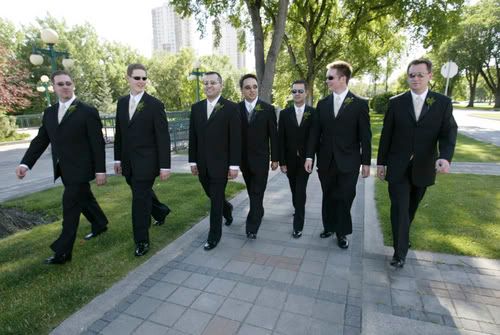 Me and my girls getting ready to strike a pose.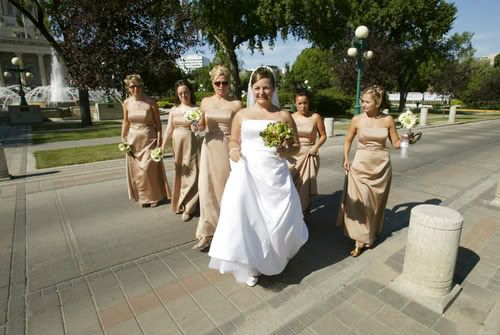 Nancy (my sister) and I

Frank with his brother Richie and sister Steph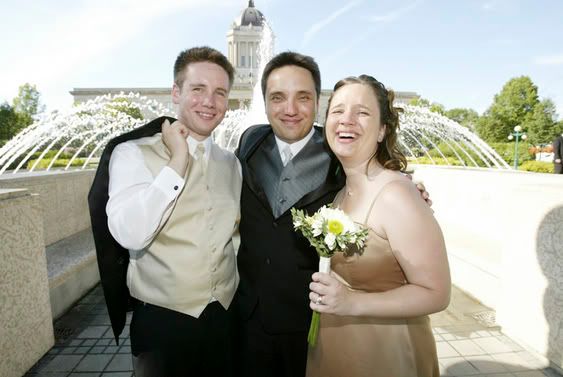 Frank and I with our families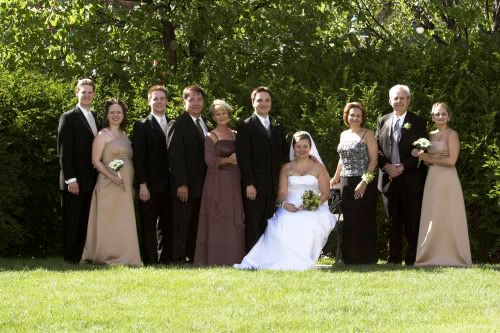 Our wedding party

My bridal party and I.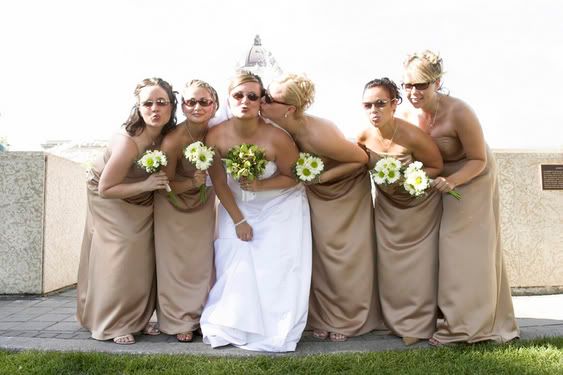 My bouquet…that I loved!

Pictures as husband and wife.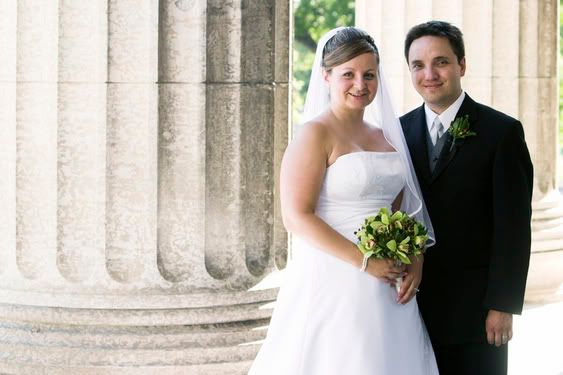 Inside the Manitoba Legislature Building.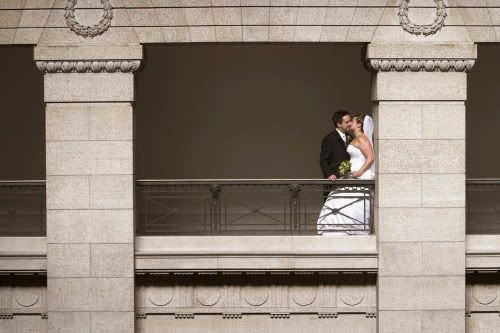 Inside the Leg #2.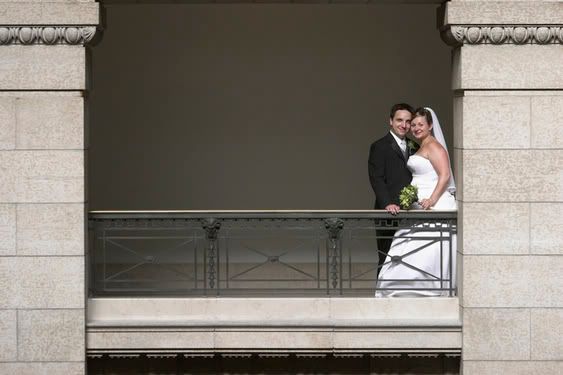 Sheri publishes, and writes at This Bird's Day where she shares all of the thoughts in her head without the voices. Sticking mainly with content for Canadians, Sheri shares family stories, product information and anything that fits into her (and her family's) daily activities.